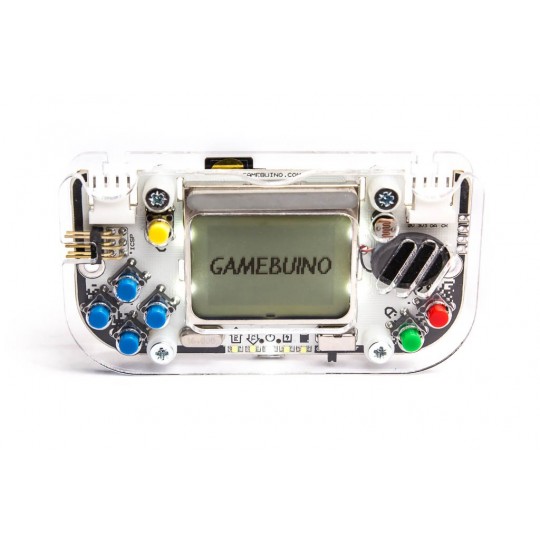  
Gamebuino Classic
Start playing and making games right away!
Secure Payments with Paypal

Tracked shipping worldwide

Free shipping & VAT, no surprises!
Gamebuino is a retro portable game console project based on Arduino. It allows you to easily make your own games… and even more.
SPECIFICATIONS
A Gamebuino with everything included:
An 84*48px monochrome display with automatic backlight (fancy!)
A speaker to play 4 channel sounds and music
A battery, charge it with any standard micro USB port (like your phone)
A micro SD socket to store all the games. You can use it to make a datalogger, or even play movies (no kidding!).
2x I2C extension ports to play multiplayer games
Click for more information : GAMEBUINO Classic
Eco-participation 0.10€TTC incluse.